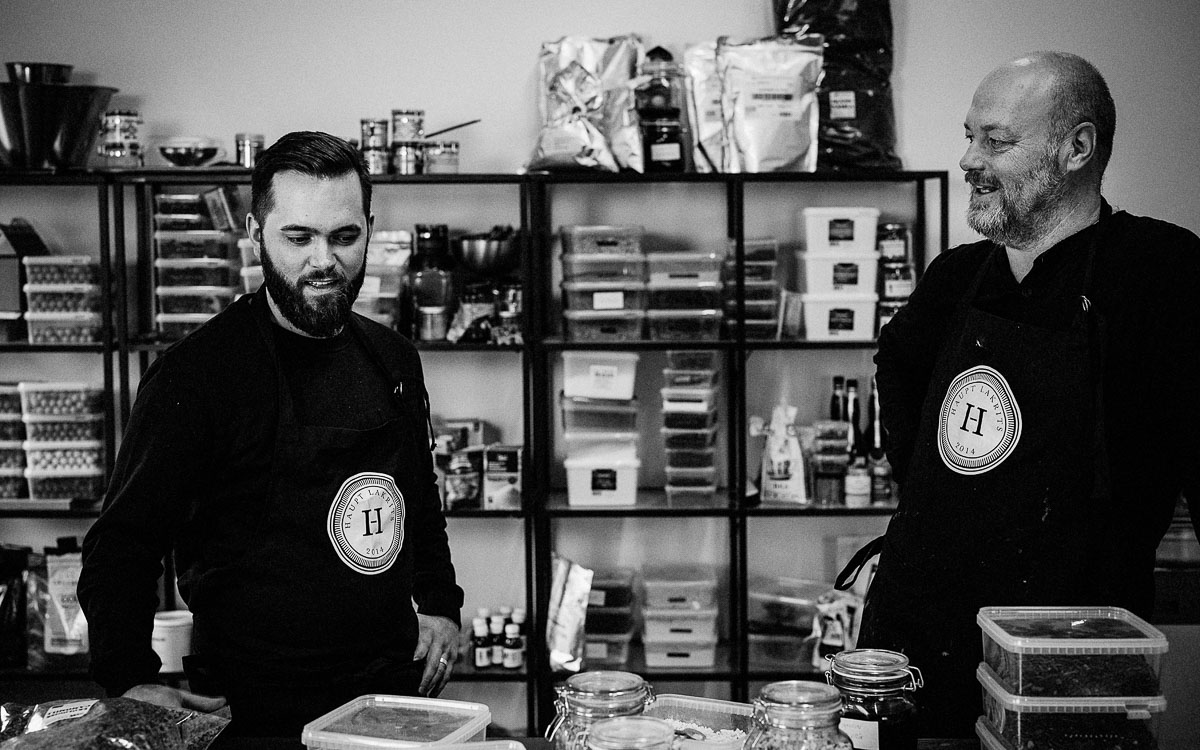 ABOUT US
our history and future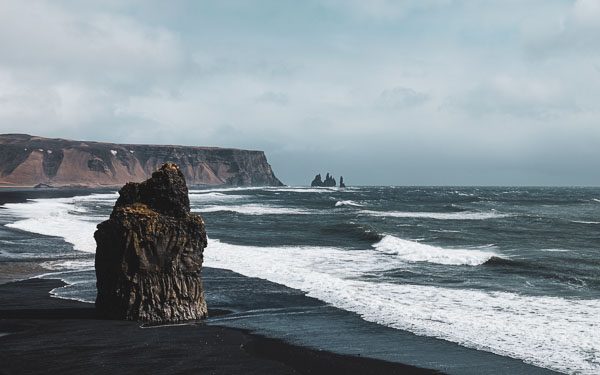 THE INSPIRATION
Christian Haupt and his wife, Camilla, have been liquorice and chocolate enthusiasts for a long time and in 2012 Christian had plans to start manufacturing chocolate. But after a vacation in Iceland in 2013 he changed his mind and decided to focus on liquorice.

"In Iceland I was inspired by how they mixed liquorice and chocolate and as soon as I came home from my vacation I started Haupt Lakrits", says Christian.

Then followed a longer time period where Christian and his co-workers searched for ingredients and suppliers all over the world. And the goal was clear from the beginning – to create the best liquorice in the world. They wanted to created a sweet and salty liquorice that was different from existing liquorice and also create chocolate coated liquorice.

Machines were aquired, people were hired and they found suitable premises in Kista, just north of Stockholm. Now, they were in business!
THE LAUNCH
Just in time for the Swedish Liquorice Festival in Stockholm in March 2014 they were able to launch their first two products, CHOK and KRISP, both inspired by the Icelandic chocolate/liquorice combination. The products were chocolate coated liquorice – one with a crispy sugar crust and the other one rolled in Asian liquorice powder.

"We did not receive our product packaging in time so we hade to rush out and buy temporary glass containers and we had to put on stickers very late into the night the day before the liquorice festival opened.", Christian says and laughs.

Although it was the wrong packaging the visitors at the liquorice festival liked the product which gave the company an energy boost and in May 2014 the first boxes of products were delivered to retailers in Sweden.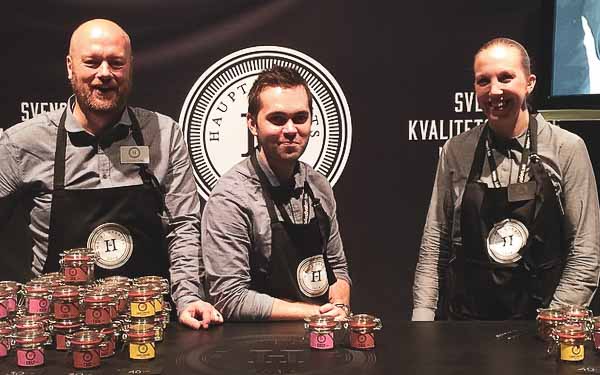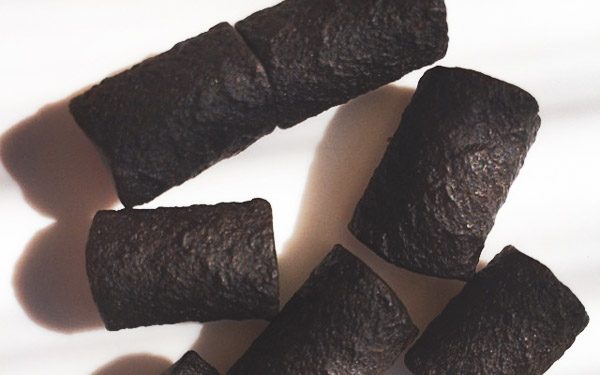 SÖT AND SALT
After the liquorice festival they focused on finishing the recipe for sweet and salty liquorice. And after having tested well over 50 different recipes, in August 2014, they presented their liquorice containing 9% raw liquorice powder from Calabria that challenges the view on liquorice as candy.

Christian continues, "When we meet customers, it is a nice feeling when they taste our liquorice for the first time. Most people are surprised by how intense and 'grown-up' liquorice can taste"
LIQUORICE IS CHANGING
Christian and his co-workers believe that liquorice as candy is going to change and want to lead that change.

"About 30 years ago many discovered dark, high quality chocolate after only been eating milk chocolate. We are sure the same thing is going to happen to liquorice and we believe that many people will pay more attention to the origins of the ingredients, manufacturing methods and what additives that are used.", Christian says.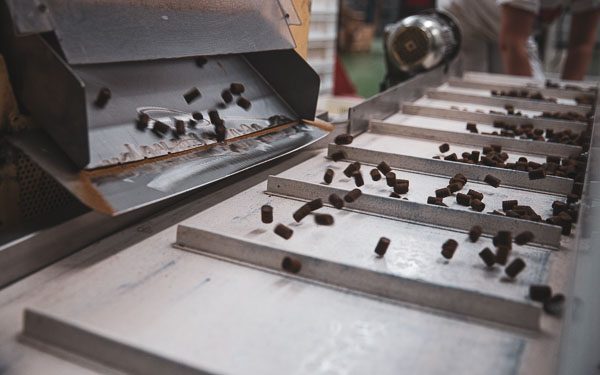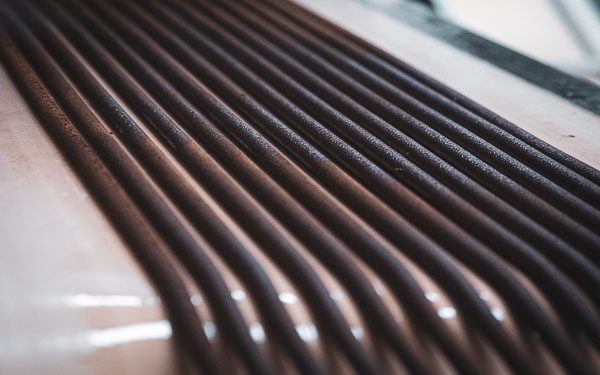 THE FUTURE
This is just the beginning for Haupt Lakrits and they will continue to push the boundaries of how liquorice can taste and be used.

"We hope that as many as possible will follow us on this journey. Please talk to us when we are out presenting our products in shops, festivals and trade fairs or follow us on Facebook, Instragram, YouTube or other social media. We appreciate all feedback – good or bad.", Christian concludes.
ABOUT CHRISTIAN HAUPT
Christian Haupt has the last fifteen years been working as an entrepreneur and investor – mainly with gaming, sports and IT. His biggest and most well-known company was Expekt.com – a gaming company he founded together with Conny Gesar which they sold in 2009. Christian has also been a part-owner of Parbet, SvenskaFans and is still an owner and investor in a few smaller companies.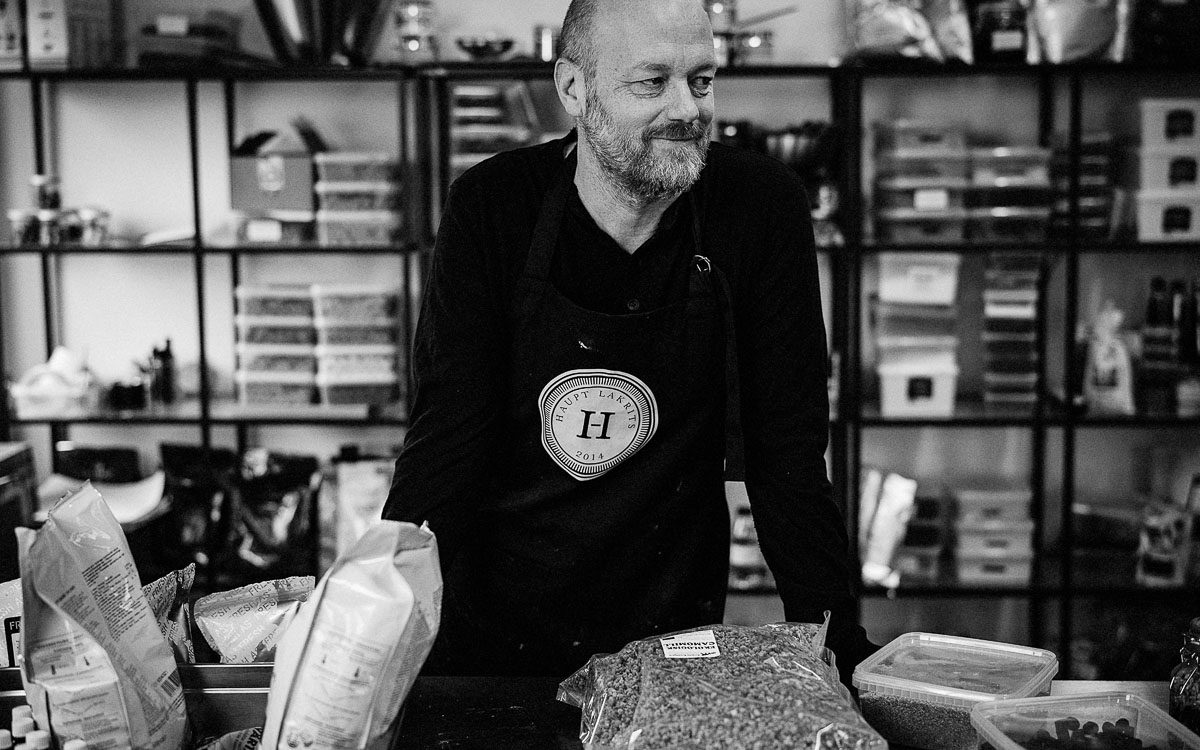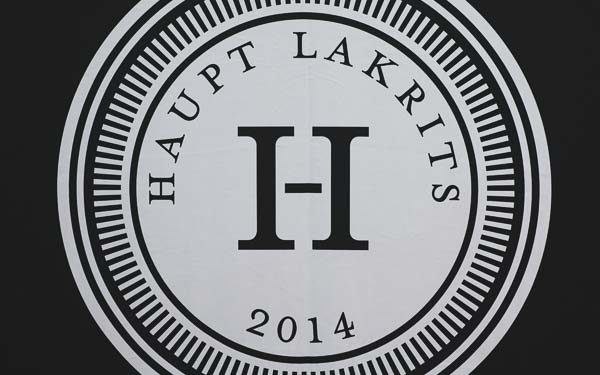 ABOUT HAUPT LAKRITS
Haupt Lakrits tillverkar och säljer söt- och saltlakrits, chokladöverdragen lakrits samt lakritsprodukter för matlagning och bakning. Gemensamt för all bolagets produkter är omsorgen kring ursprung, tillverkningsmetoder och ingredienser. Företaget drivs av Rasmus Ragnarsson med anställda och har en mindre fabrik i Jordbro, strax söder om Stockholm.
CONTACT DETAILS
Christian Haupt, owner and founder
christian.haupt@lakrits.se

Rasmus Ragnarsson, CEO
rasmus.ragnarsson@lakrits.se

Haupt Lakrits
Rörvägen 60
136 50 Jordbro
info@lakrits.se
Tel: 08-81 81 00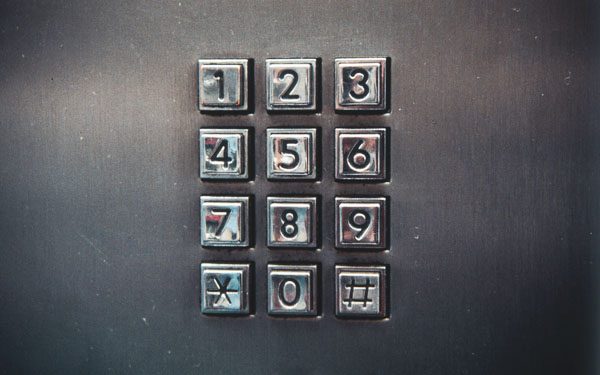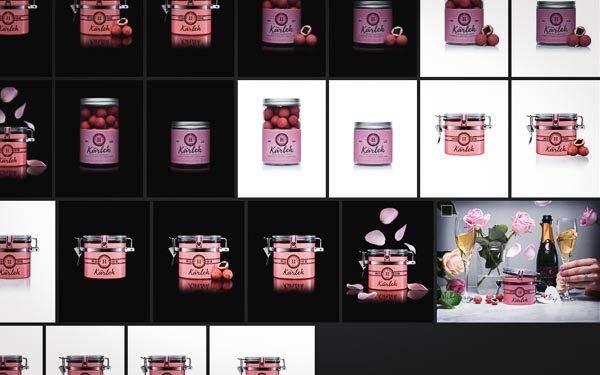 IMAGES AND VIDEOS
High resolution press images
ABOUT LIQUORICE
You can find more information about liquorice here.