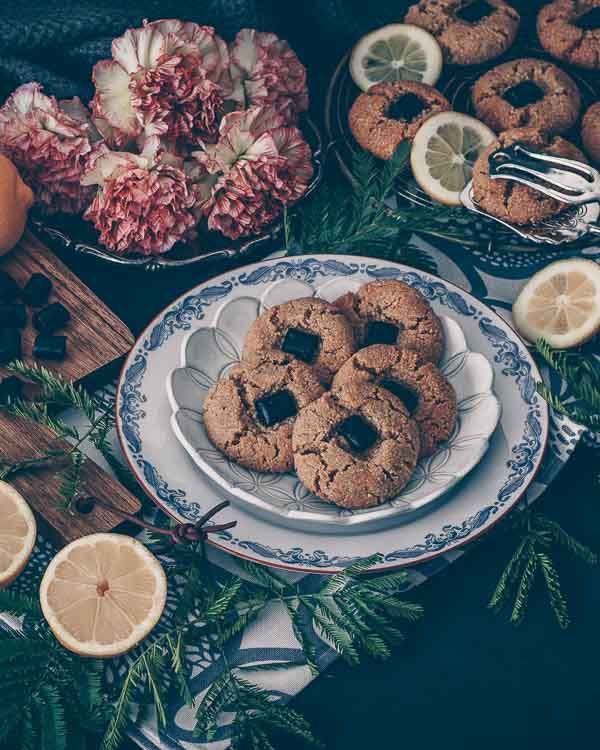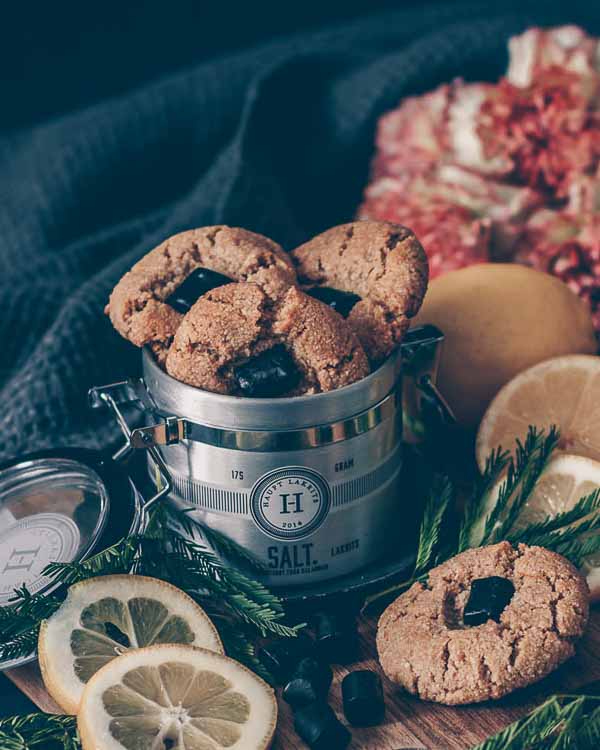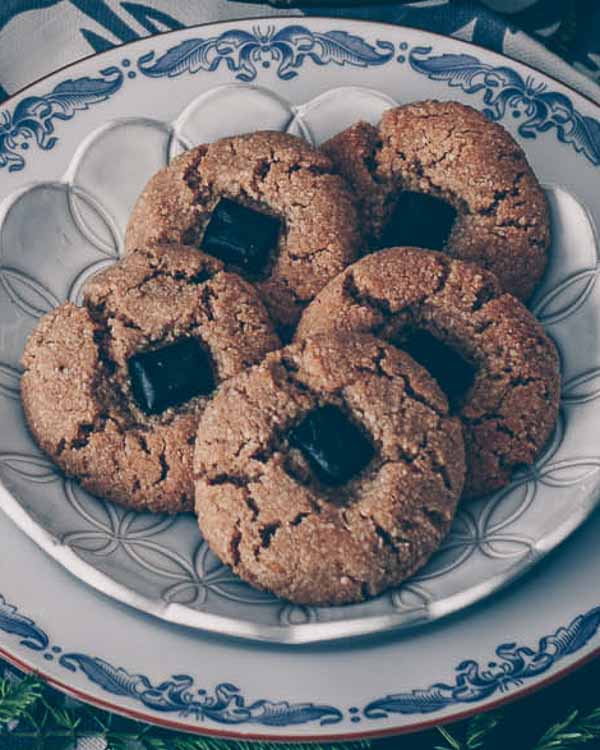 LEMON AND LIQUORICE COOKIES
Vegan lemon cookies with liquorice (12 pcs)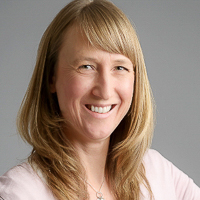 ANNELI ANDERSSON
INGREDIENSER
50 g (0.5 dl) coconut oil
95 g (0.75 dl) genuine maple syrup
1 lemon, approx. 1 tablespoon grated peel and 1 tablespoon squeezed lemon juice
150 g (3 dl) almond flour
2 tbsp coconut flour
2 tsp liquorice powder Asia
0.5 teaspoon of bicarbonate
a pinch of salt

SWEET or SALT liquorice pieces
PREPERATION
1. Start by melting the coconut oil on low heat in a small saucepan. Put aside. Mix in maple syrup, grated lemon peel and squeezed lemon juice. Stir.
2. Take out a bowl and mix together almond flour, coconut flour, liquorice powder, bicarbonate and a pinch of salt. Fold the wet ingredients into the dry and mix everything together. Now put the cookie dough in the fridge for about half an hour. The dough may feel a little loose, but do not add more flour.
3. Set the oven to 175°. Take out a tray and cover with baking paper.
4. Take the cookie dough out of the fridge and form round balls, approx. 25 g (2 tablespoons) per cookie. Place the balls on the tray and press them down a little.
5. Something that is very good is to put a piece of SWEET or SALT on each cookie before you press them. However, they do contain both gluten and white sugar, so skip it if that doesn't suit you.
6. Bake the cookies in the middle of the oven for about 10-12 minutes and let cool completely on the baking sheet.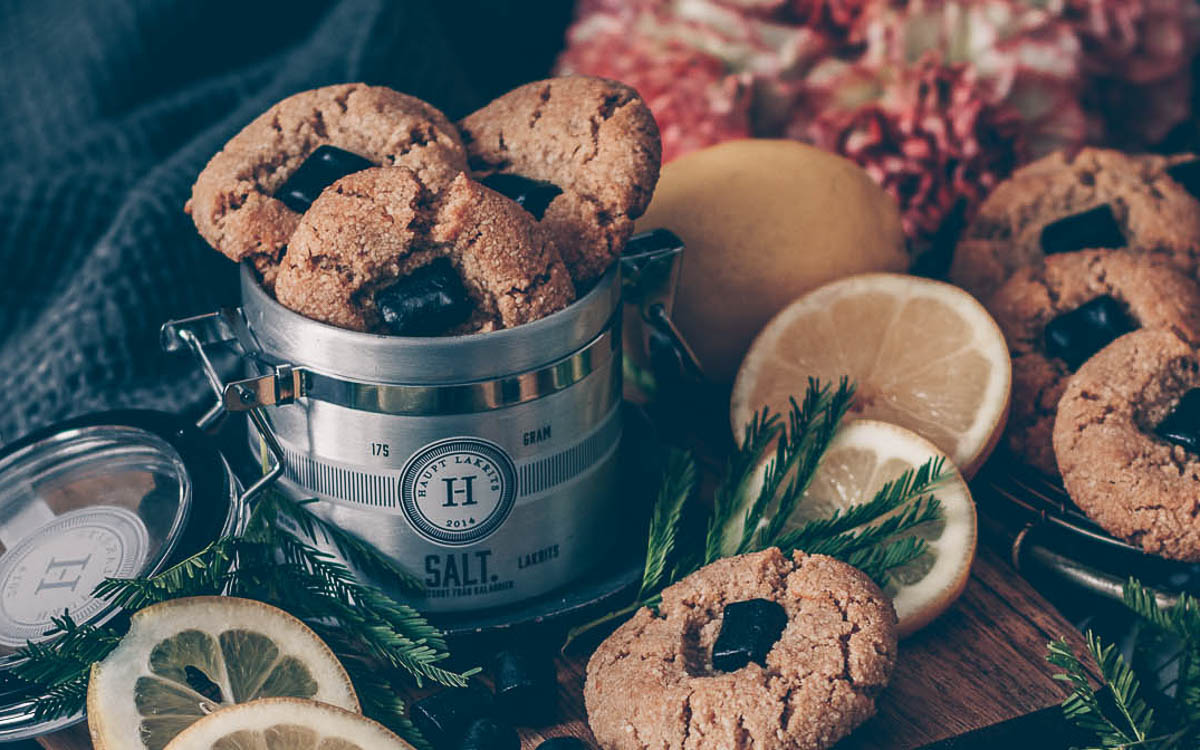 LEMON AND LIQUORICE COOKIES
Vegan lemon cookies with liquorice