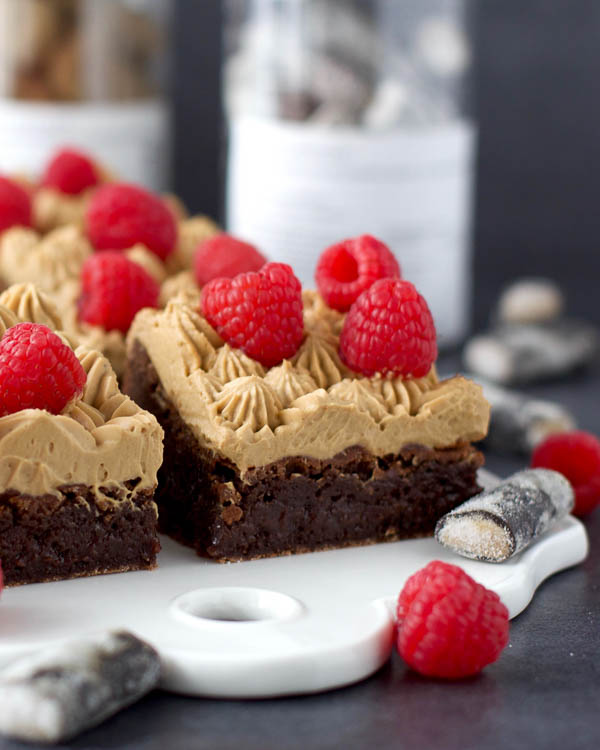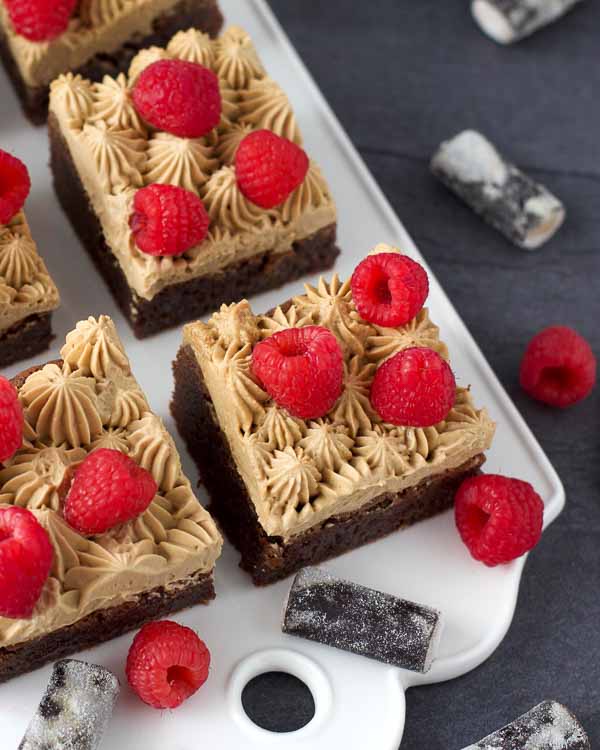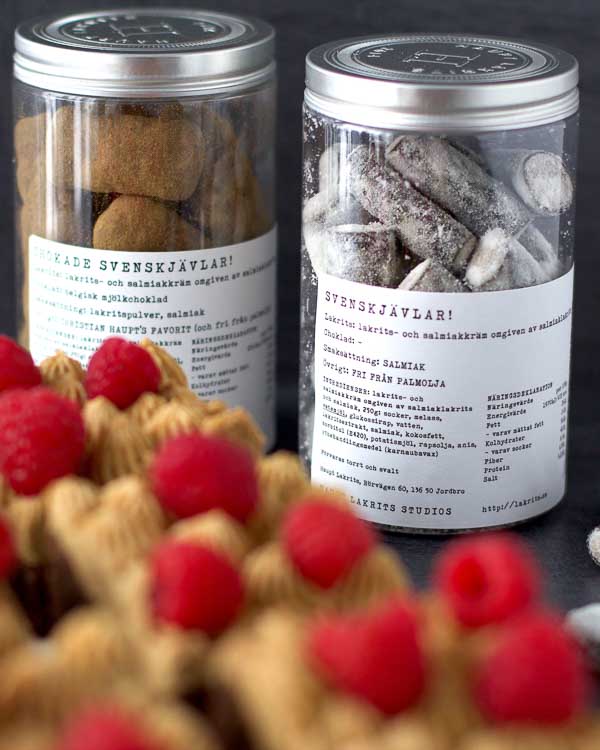 CHOCOLATE BROWNIES WITH SALT LIQUORICE FLUFF
Fluffy Svenskjävlar! (9 pieces)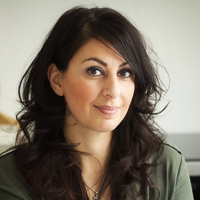 MARIA CULHA
Maria Culha runs the baking blog CakeByMary, and here she offers everything from classic pastries, preferably with a little twist, to the latest in baking. With her simple and exciting recipes, as well as inspiring pictures, she wants to attract more people to the wonderful bake world.

Blogg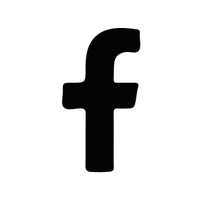 CakeByMary.SE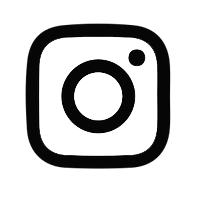 cakebymary
INGREDIENTS
SALT LIQUORICE FLUFF
80 g
Svenskjävlar!
from Haupt Lakrits
3 dl whipping cream
CHOCOLATE BROWNIE
125 g butter
125 g milk chocolate
3 eggs
3 1/2 dl caster sugar
2 dl wheat flour
3 1/2 tbsp cocoa
1 tbsp vanilla sugar
1 tsp salt
GARNISH
fresh raspberries alt. freeze-dried raspberries
PREPERATION
1. Chop the liquorice into small pieces. Heat the cream without letting it boil.
2. Pour in the candy and stir until everything has melted.
3. Allow the mixture to cool completely in the fridge, at least 6 hours but preferably overnight.
4. Set the oven to 175 degrees.
5. Melt the chocolate in a pan.
6. Chop the chocolate.
7. Remove the pan from the plate and stir in the chopped chocolate.
8. Stir until the chocolate has completely melted, then stir in the other ingredients.
9. Pour the batter into a greased or baking paper-lined form, approx. 21x21 cm.
10. Bake in the middle of the oven for about 30 min.
11. Let the cake cool completely, preferably in the fridge.
12. Take the fluff mixture out of the fridge and beat it until it is thick and creamy.
13. Sprinkle or spread the liquorice fluff over the brownie.
14. Decorate with raspberries.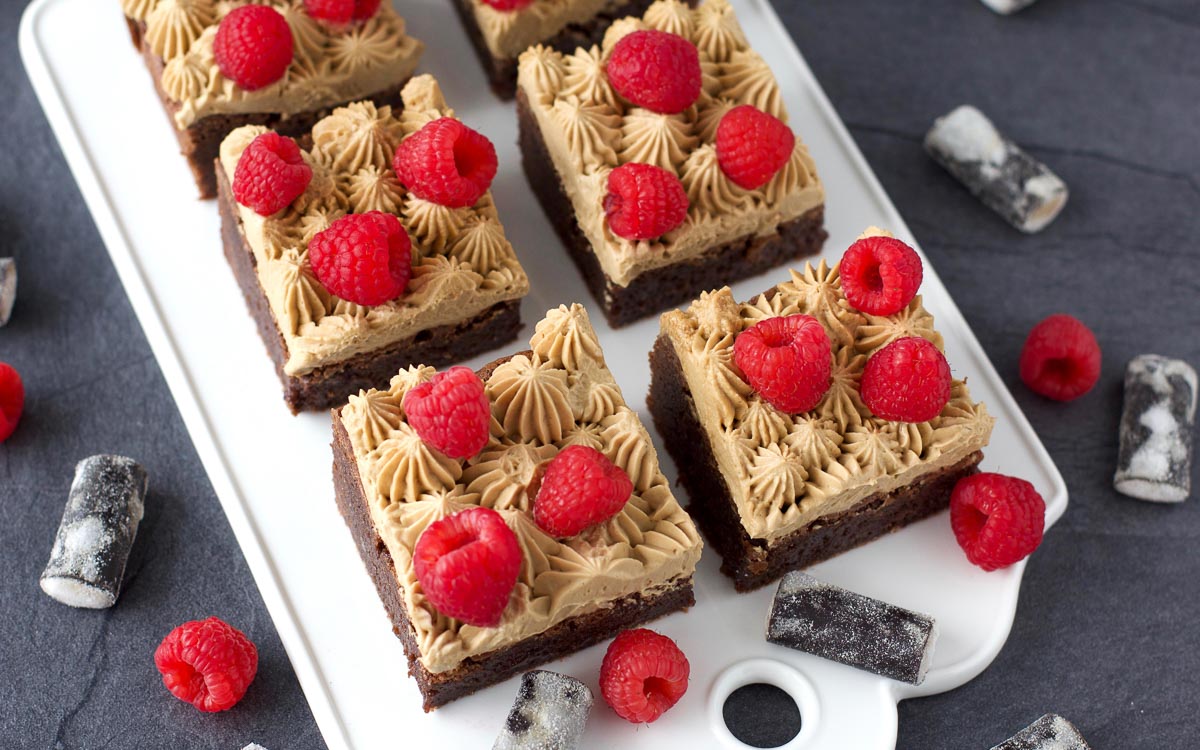 CHOCOLATE BROWNIES WITH SALT LIQUORICE FLUFF
Fluffy Svenskjävlar!