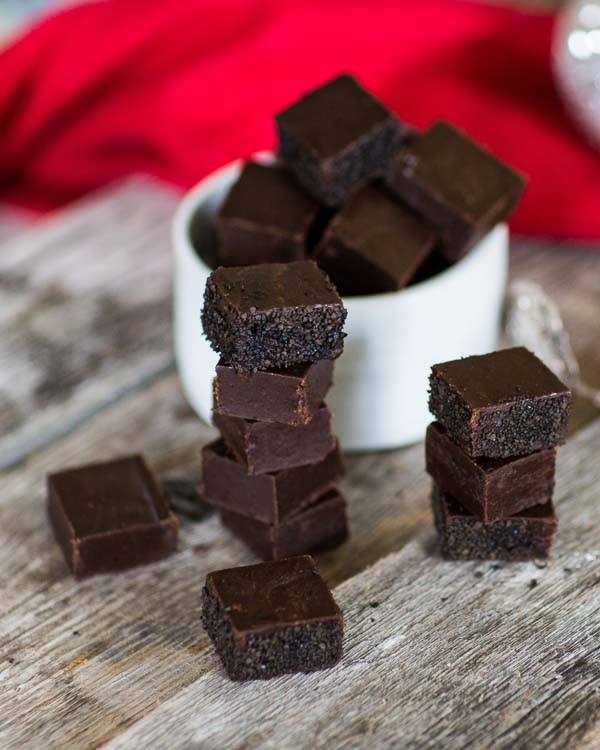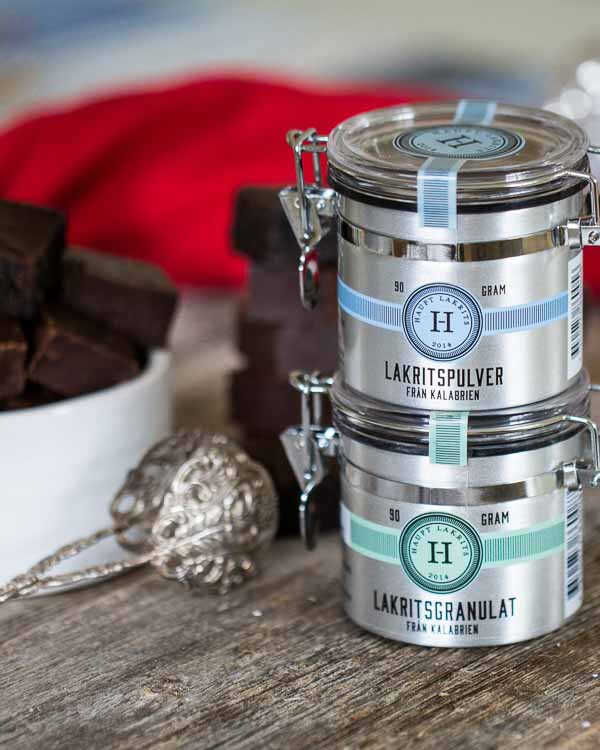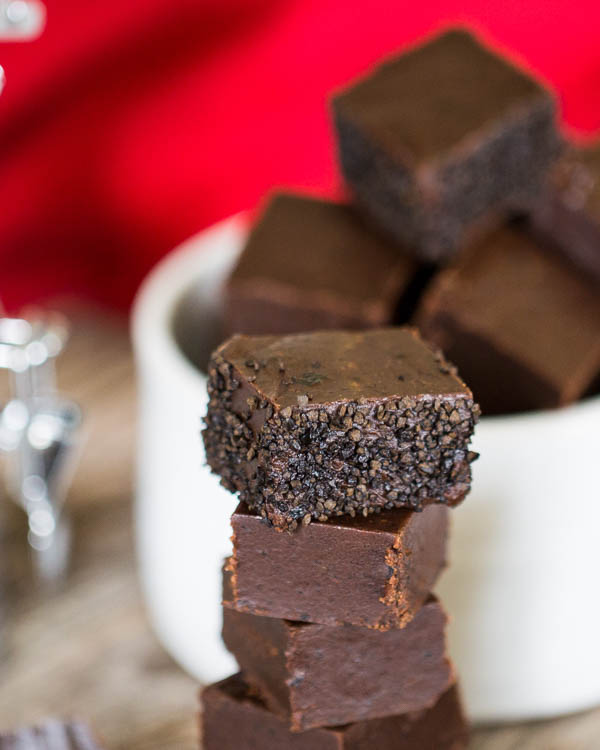 CHOCOLATE AND LIQUORICE FUDGE
Fudge with a strong liquorice flavor (approx. 40 pcs.)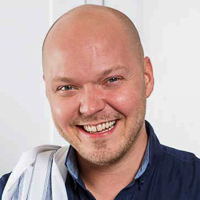 FREDRIK NYLÉN
INGREDIENTS
3 dl whipping cream
3 dl caster sugar
1 dl muscovado syrup
50 g of butter
100 g 70% chocolate
2 tbsp liquorice powder from Calabria
Ev. Liquorice granules from Calabria
PREPERATION
1. Mix the cream, sugar and muscovado syrup in a heavy-bottomed saucepan. Let it boil and cook until the temperature reaches 120 degrees. It takes about 25-30 minutes
2. Stir in the butter and let it cook for another 2 minutes.
3. Chop the chocolate. Remove the pan from the heat and stir in the chocolate and liquorice powder. Stir until everything is well mixed.
4. Line a form of approximately 20x30 cm with baking paper. Pour the fudge into the mold and let cool completely.
5. Cut the liquorice fudge into bite-sized pieces, and if you like, you can roll them in some liquorice granules for extra liquorice!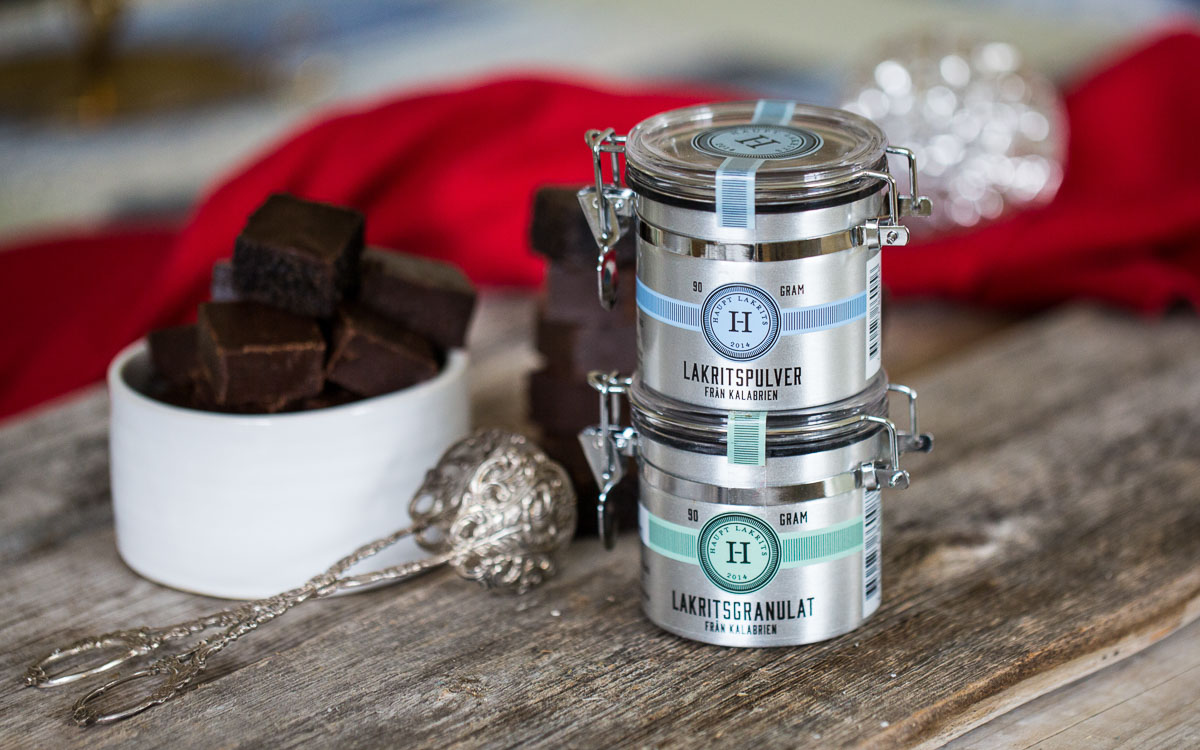 CHOCOLATE AND LIQUORICE FUDGE
Fudge with a strong liquorice flavor