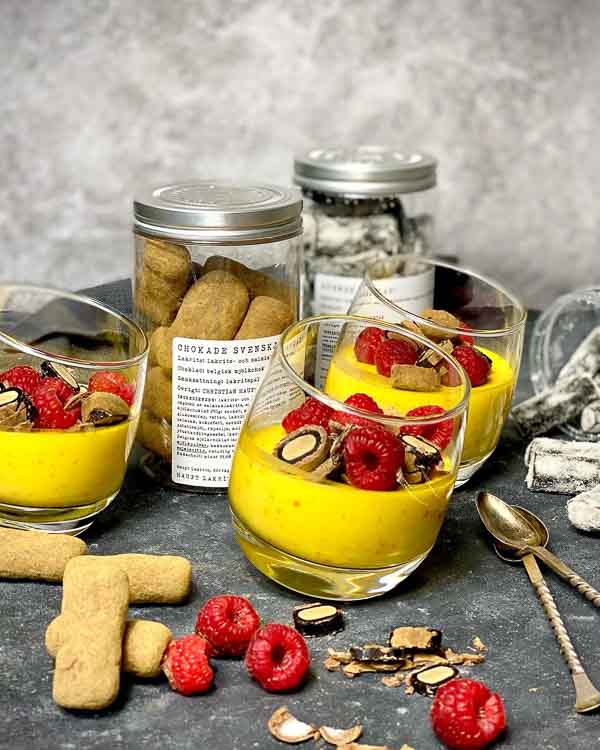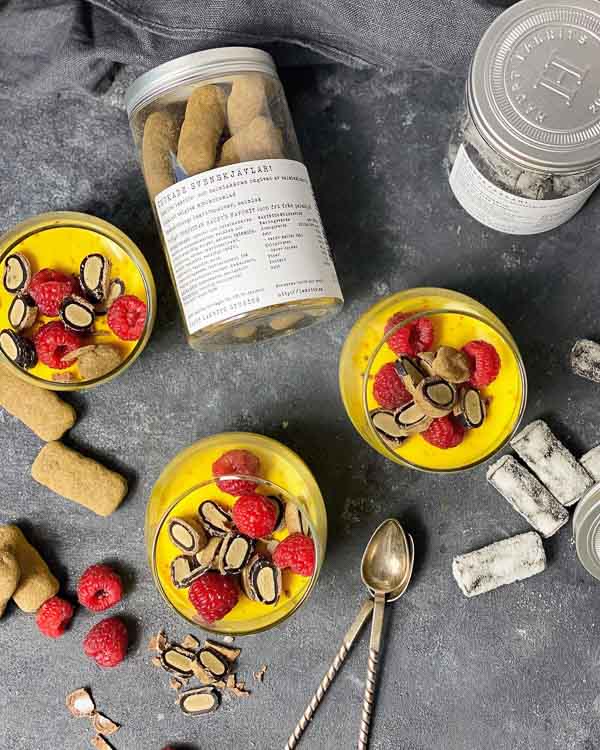 SAFFRON PANNACOTTA TOPPED WITH SALT LIQUORICE
Classic dessert (4 servings)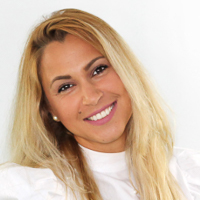 SOFIA SELIMI
INGREDIENTS
PANNACOTTA
4 dl whipping cream
1 dl natural yoghurt
3 gelatin leaves
1/2 package saffron (0.5 g)
2 tbsp caster sugar
1 tsp vanilla sugar
GARNISH
Fresh raspberries
Chokade Svenskjävlar!
PREPERATION
1. Put the gelatin leaves in cold water for about 5 min.
2. Boil the cream, saffron and sugar in a saucepan.
3. Lift the gelatin and stir it into the cream mixture so that it melts. Add the vanilla sugar and let stand for a while.
4. Mix in yogurt.
5. Pour into a glass. Allow to set in the fridge for at least 2-3 hours in the fridge. Garnish with liquorice and fresh raspberries and enjoy.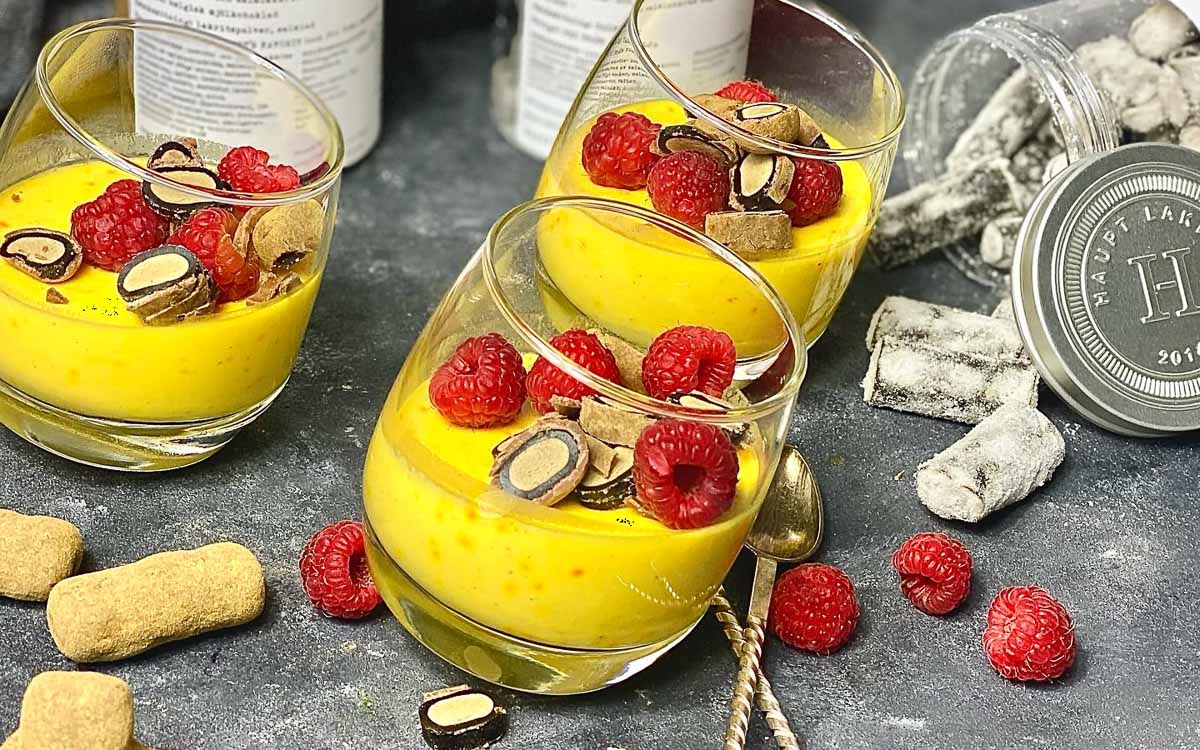 SAFFRON PANNACOTTA TOPPED WITH SALT LIQUORICE
Classic dessert